Compare the Superhero trading experience with the rest of the market and find out why we're Australia's best value broker – 2 years running!

Did you know that you can earn Qantas Points on eligible trades and transfers? Get started by linking your account from your Superhero profile. Find out more
Brokerage on shares

$5

$3
or 0.01% over $30k
$5 - $29.95
or 0.12% over $25k

$9.50

Brokerage to buy ETFs

$0

$3
or 0.01% over $30k
$5 - $29.95
or 0.12% over $25k

$9.50

Auto Invest

Instant Funding

0.5%

Only Osko

Live Data

$14/mth

Market Depth

$14/mth

Trade with unsettled funds

$20/mth

Limit Orders

Stop Loss Orders

Minimum trade size

$100

$500

$500

$500

Account types

Individual, minor, company, trust and SMSF

Individual, company, trust and SMSF

Individual, minor, company, trust, joint, SMSF

Individual, minor, company, trust, joint, SMSF

Rewards

Qantas Points

Referral Bonus

Exchanges available

ASX, CBOE

ASX, CBOE

ASX, CBOE

ASX, CBOE

Get started
All amounts are in the currency being compared unless stated otherwise.
Superhero's pricing is compared against other brokers' pricing accessed from their websites as at 24 October 2023.
For up-to-date details on other brokers' pricing, visit their websites.
Read real testimonials from real Superhero customers.

"Been with Superhero for over 18months and have found it to be a great means of trading. Simple to use, just a quality product."
Allen B
via Product Review

"Top Notch Platform. I love Superhero as it is easy to use and is cheap enough to allow me to trade regularly."
Reg S
via Product Review

"It's a must to have if you want to succeed in investing with all the details about the companies shares involved."
Gerard
via Product Review

"Everything Simple and affordable."
Elly L
via Product Review

"Very easy to use. Very low fees. Very easy and fast to set up on line. Very easy to transfer money into. Easy to…
Andrew
via Product Review

"The ease of use of Superhero is just amazing! On the few times I've needed support, it's been resolved in minutes."
Bradley P
via Trustpilot

"My experience with using this platform is nothing but praise. Having traded for decades using all sorts of bank/broker platforms this is by far…
Gazza B
via Trustpilot

"I absolutely love this app. It's the easiest to understand, is the cheapest in fees, and its whole app just makes sense."
Investorqueen
via Product Review

"Transferred from an alternative broker, found the process super easy and the team at superhero were easy to contact and very responsive."
Graeme M
via Product Review

"This is an excellent company to start your investment journey. Low fees, lower buy in amount making it easier to grow and diversify your…
Sue M
via Product Review
Sign up for award-winning service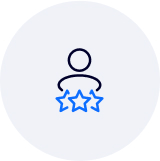 Satisfying Share-trading
We took home Australia's Best Broker for Customer Satisfaction in the Canstar 2023 Awards.
Undefeated on value
For two years straight, we've won Money Magazine's Best Value Online Share Broker Award.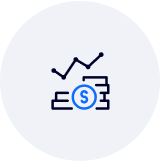 Incredibly intuitive investing
No jargon – just an effortless and easy-to-use platform built to be flexible to your needs. Investing as it should be.
the power is in your hands
The Superhero app is designed to be your accessible easy-to-use partner in every investment, no matter your means or experience.
get started

AND join
our community
of investors
Why you should join us:
Join and invest with no monthly account fees.
Fund your account in real time with PayID.
Start investing with $0 brokerage on U.S. shares and $5 brokerage on Aussie shares (other fees apply).
COMPARE YOUR Questions with our FAQs